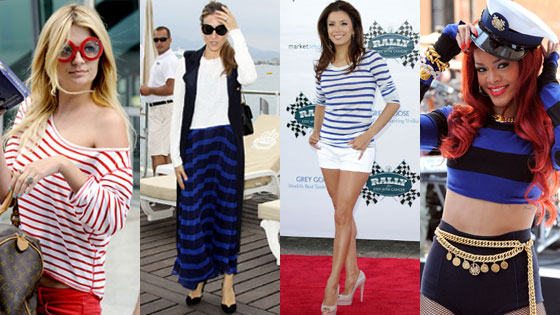 Ahoy, Hollywood!
Stars are embracing the nautical trend this summer, wearing sailor stripes in red, white and navy, with brass buttons, crisp white shorts and fishermen's hats.
But what does our Fashion Police panel think of this maritime-inspired style?
"It screams summer," says Giuliana Rancic. And despite Eva's almost exposed poop deck and Rihanna's love for seamen, the verdict's unanimous.
"I say gotta have it," says Joan Rivers. "Whenever you want to go on the good ship Lollyslut you just put that on and go."


Read more: http://www.eonline.com/uberblog/fashion/index.html#ixzz1P76Net2m