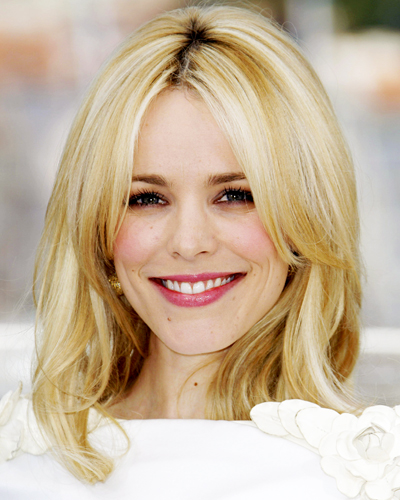 Tiered Layers and Swooping Fringe
RACHEL MCADAMS'S STYLE: Mid-length strands bluntly layered at three stages: Cheekbones, chin, and collarbone.
WHAT MAKES IT COOL: "Rachel's cut is so gorgeous because of the way the long bangs frame her face," explains her hairstylist Andy LeCompte. "She has strong cheekbones, and the layers help soften them up."
WHO IT WORKS FOR: "Rachel has a slight curl to her hair, so it's great to blow this look out with a slight bend," says LeCompte. However, if you'd rather skip heated styling tools in the morning, this could work for you too. "These layers are very forgiving and look great air-dried."