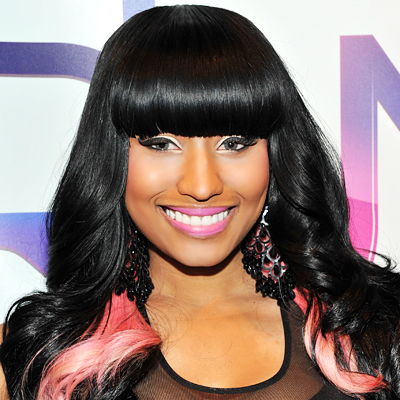 Nicki Minaj loves to wig out! The fearless rapper switches between dozens of natural-hair wigs dyed in candy hues from neon green to rainbow stripes. "She loves color, and she's always in revamp mode," her wigologist Terrence Davidson told InStyle. "You never know what's coming next."
The Pink Friday rapper hit BET's Rip the Runway in a restrained (for her) black wig with pink highlights.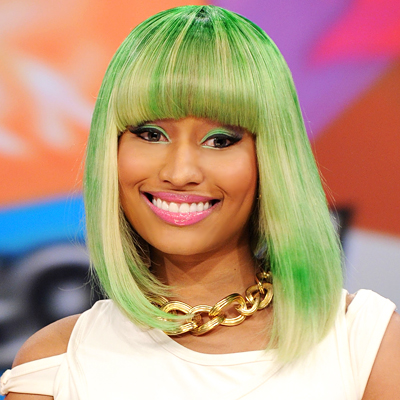 2010
She visited 106 & Park in a blond Cleopatra bob streaked with green. Matching eye shadow and neon pink lipstick finished the colorful look.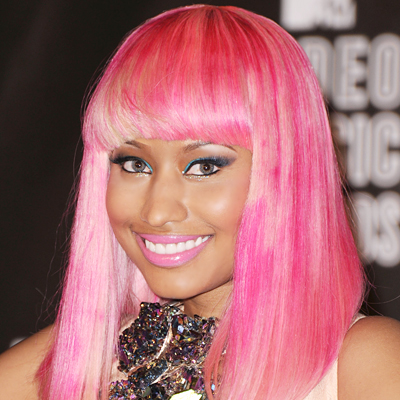 2010
Another wig, another wash of color—a hot pink hue gave her MTV Video Music Awards 'doacartoon