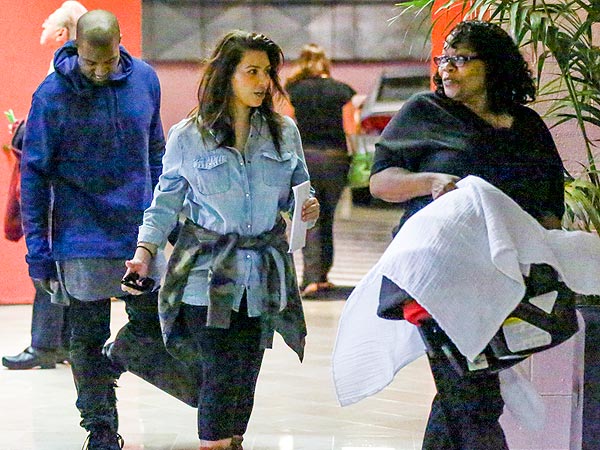 Recluse? Hardly.
Kim Kardashian
is recovering from giving birth and getting to know her little one, a source tells PEOPLE.

New parents Kardashian, 32, and Kanye West, 36, stepped out Wednesday amid rumors that Kardashian has been hiding out at home to avoid showing the world her post-baby body.

"Kim isn't 'in hiding!" the source says. "That's ridiculous. All along she knew she wanted to take time off. She said she wanted to take a few months, and it hasn't been that long yet."

The source says Kardashian is
enjoying the discovery of parenthood
.


"She spends tons of time with her daughter and is just learning a lot. She didn't know a lot about raising a baby before North was born so this has been a great learning process. She's so happy. I've never seen her happier. She is smiling all the time. She just feels very safe and secure at home right now. She's not in any sort of rush."

Kardashian
gave birth
to baby daughter North on June 16 after an
eventful pregnancy
.