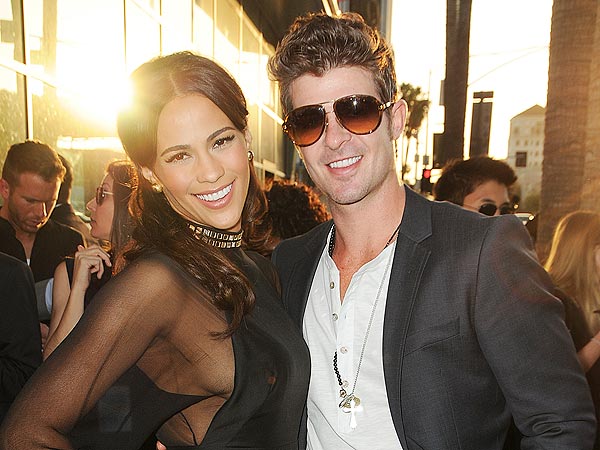 When asked how he and Patton keep things spicy after more than two decades together, Thicke –
Miley Cyrus
's
twerkee
at the MTV Video Music Awards – says that's not a problem. Like, at all.

"The spice is not our problem. We're overspiced," he
tells Elle magazine
for its November issue. "We could probably take a few spices off the shelf."

The singer, 36, also reveals one way he and Patton, 37, keep things steamy behind closed doors: his own music – and a little role-playing.


"Yes," he answers directly when asked whether they listen to his own music in the bedroom. "In fact, she likes to do it more than ever now. Sometimes she'll even play groupie for me."

Whew.

However, Thicke makes it clear his relationship with his wife is about a lot more than what's between the sheets. He's a self-professed romantic who was lucky enough to find the woman of his dreams at the tender age of 14.

"We're pretty sure we've loved each other for a few lives," he says, and reveals he's a fan of over-the-top romantic gestures.

"I like to take her out to a fancy, six-course meal that lasts three hours and stare into her eyes. Of course it's a little schmaltzy. There's nothing women love more than an effort."

"Of course I'm a little cheesy," he adds. "Love is cheesy. Love is corny. But it's also the greatest feeling in the whole world."