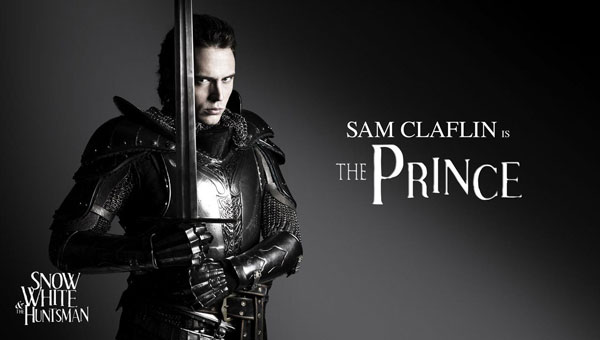 Kristen Stewart was reportedly injured on the set of her new movie, "Snow White and the Huntsman" on Tuesday.
Max Manganello, who plays a soldier in the film Tweeted about the accident, but the post was since deleted.
"It's a wrap for today. Kristen hurt herself,"
he wrote, according to E! News
, "Nothing scary... We shoot [again] on Friday."
Stewart's spokesperson had no immediate comment on the reports and no information was given on the injury.
The "Twilight" actress recently told MTV News that the role was very different from the Disney princess audiences are familiar with.
"It's not a little girl sitting by a well with little tweety birds telling her what to do and where to go,"
Stewart told MTV News
. "[The costume] makes you feel kind of strong occasionally, sometimes, but I kind of feel tiny, my pinhead sticks out of these enormous things."
Several promotional photos, which can be seen below, hit the web shortly after Stewart and Charlize Theron - who plays the Evil Queen - attended a panel for the film at San Diego Comic-Con.
The film also stars "Thor" actor Chris Hemsworth as the Huntsman and "Pirates of the Caribbean: On Stranger Tides" actor Sam Clafin as the Prince.
Stewart told a Comic-Con crowd that doing a sweet, traditional Snow White was not something "I was jumping at," according to the Associated Press. What attracted her was that this Snow White was a bold leader with her feet firmly on the ground.
"Also, I get to have a sword and stuff," Stewart said. "Really cool weapons."
The film is set to square off against another "Snow White" remake, this time with
Julia Roberts in the Evil Queen
role and
Lily Collins as the titular character
in a film by Relativity Media. "The Social Network" actor
Armie Hammer is set to play Prince Andrew Alcott
.
The
two films have made headlines for their casting stories
but the battle was kicked up a notch when Universal Pictures, the studio behind Stewart's film, switched the opening date of "Snow White and the Huntsman" from Dec. 21, 2012, to June 1, 2012.