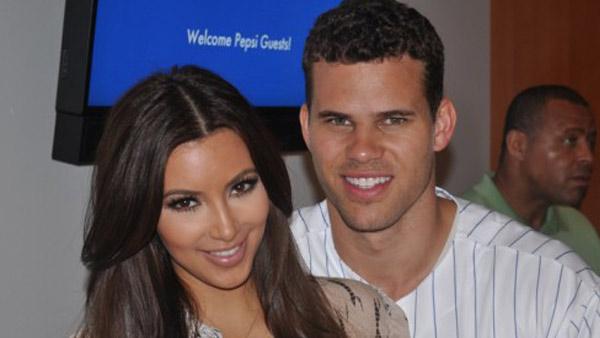 Posted 07/31/2011 1:24 PM PT by Kristina Lopez
Kim Kardashian is putting the finishing touches on her wedding plans. The "Keeping Up With The Kardashians" star went shopping for wedding cakes with her fiancé Kris Humphries in Los Angeles on Friday, reports
E! News
.
The site says the two tried several flavors including chocolates, vanilla and lemon but it is not known which one the two chose. The bakery, called Hansen Cakes, has also made a wedding cake for Tori Spelling in the past.
Images of the couple's
wedding invitation emerged online Friday
, which confirmed the pair's wedding date as August 20.
The invitations were designed by Lehr & Black, who also designed invitations for her sister Khloe Kardashian and Lamar Odom, Gwen Stefani and Gavin Rossdale, Fergie and Josh Duhamel, Heidi Klum and Seal and Britney Spears and Kevin Federline, among others.
Kardashian
celebrated her bachelorette party in Las Vegas on July 23
and ended up crashing Humphries' bachelor party. The 30-year-old reality star celebrated her final few weeks of single life at Tao Las Vegas with friends and sisters Khloe and Kourtney Kardashian.
Kardashian and Humphries began dating in December 2010 and
the basketball player proposed in May with a $1 million, 20.5 carat engagement ring
.
(Copyright ©2011 OnTheRedCarpet.com. All Rights Reserved.)
Stay Informed:
Be the first to make a comment!
(Max. 500 Characters)
OnTheRedCarpet.com and its parent and affiliated companies are not responsible for the content of comments posted above or for anything arising out of use of the above comments or other interaction among the users. While we may delete comments and block or take other action against users who we determine at our discretion have violated our rules, we cannot always do so. Please see our
Terms of Use
for additional policies applicable to these comments.