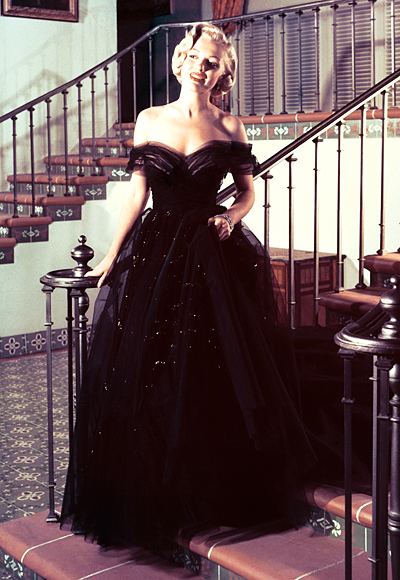 When you think of gowns for the award shows, what do you think about? How do you image the best dress to be on the red carpet. Instyle Magazine has given us some idea and clue of the best dressed that they feel has made an impression over the years during the Oscars. In the picture above shows Marilyn Monroe.
Marilyn Monroe, 1951
…
Marilyn Monroe selected a cloud of black tulle from the 20th Century Fox wardrobe department for the 23rd Annual Academy Awards.