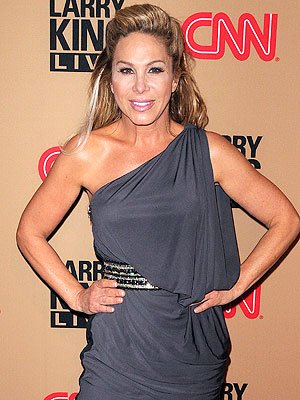 Another one bites the dust.

Following the news of Camille Grammer's departure from
The Real Housewives of Beverly Hills
, sources have confirmed that
Adrienne Maloof
will not be returning for season 4 – and that she was fired.


"She was let go," says a source close to Bravo's hit show. "Producers were sick of her constant tardiness and her issues."

But a source close to Maloof, 51, disputes that, saying, "It was her decision to leave. Adrienne is very happy."

Maloof – who is currently dating 32-year-old Sean Stewart –
did not participate in the season 3 reunion
, citing legal reasons related to her
divorce from Paul Nassif
.

"The producers were begging Adrienne to come back to the show and the reunion right up until the last minute," the Maloof source says.

Whether or not she was fired or made her own decision to leave the show, the Maloof source says she's not looking back: "Housewives was part of her past. She's looking to the future."