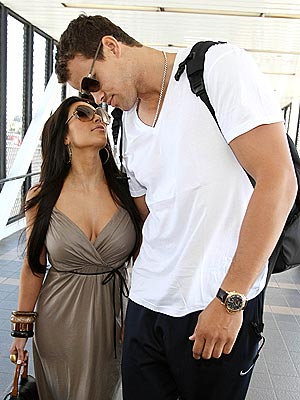 Clint Brewer/Splash News Online
Husband and wife for just weeks,
Kim Kardashian
and Kris Humphries were already sounding like an old married couple.

"How am I going to have my career and live in Minnesota?" Kardashian gripes to Humphries in a scene from a preview clip of her E! show Kourtney and Kim Take New York.

"Baby," Humphries snaps back, "by the time you have kids and they're in school, no one will care about you."

Under any other circumstances, their spat over the uncertainty of where Humphries's NBA career would land them could be written off as the usual heightened-for-TV reality-show drama.

But not long after the episode was shot, Kardashian, 31,
filed for divorce
from the 26-year-old pro basketball player. Now, the verbal exchange provides just one clue of what went wrong.


Many Split Factors
The pressures of filming the show, being scrutinized by the media, managing conflicting work schedules and rushing into their relationship all appear to have contributed to the demise of the duo's 72-day marriage.

Following the couple's honeymoon – which was cut short so Kim could begin filming the latest season of Kourtney and Kim Take New York – the two were already stepping out solo, with Kardashian attending the MTV Video Music Awards alone.

A self-proclaimed "workaholic," Kardashian traveled constantly during her marriage, which explains why her family didn't really get a chance to connect with Humphries or observe him and Kim as a couple.

"I've only been around him a couple of times," her sister Khloé recently told PEOPLE. "I'm a very tough crowd. [My relationship with Kris] is a work in progress. It's not something either one of us is going to fake. I just need to know him more."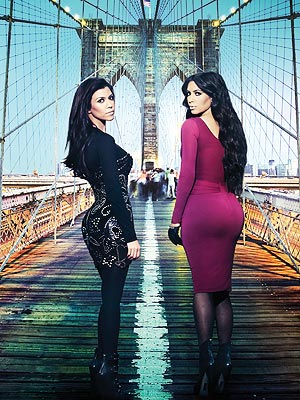 Difficult Living Conditions
When the former couple lived in New York, holed up under the camera's glare with sister Kourtney, her boyfriend Scott Disick and their son Mason, Kim and her new husband appeared to be "going in two separate directions," said Kardashian's mom Kris Jenner.

"She's working, he's working – he's trying to stay in shape for basketball," Jenner said. "I think they'll figure it out as soon as they get back to Los Angeles."

Kim, too, addressed that being out of their comfort zone put a strain on her marriage.

"We have to find our home base," she told PEOPLE. "He lives in Miami and Minnesota. I'm in L.A., so we had to find where that home base is going to be. We're waiting for the lockout to end to see where he's going to play."

Living conditions aside, Humphries and Kardashian almost immediately faced tabloid reports of trouble – reports answered with less-than-emphatic denials.

Solo to a Party
As recently as Saturday night, at a Halloween party in New York in which Kardashian appeared solo,
she kept things vague
, saying, "No matter what we do, there's going to be rumors. It used to really upset me, and now I don't even think about it."

Two days later, she ended her second marriage – Kardashian split from music producer Damon Thomas in 2003 after being married for three years – a union entered after a whirlwind engagement with a ceremony filmed for national audience.

"She rushed into it too fast," a source close to Kim told PEOPLE shortly after news broke of the split. "She's holding it together. It's insanely troubling and heartbreaking, but it's a decision she knew had to be made."

She is "leaning on her family for support," the soruce says, because "they're the ones she can always trust."

Humphries, however, doesn't appear ready to sign divorce papers. He says he's
devastated
by the split and is "willing to do whatever it takes" to save the marriage.

• Reporting by JENNIFER GARCIA, MARK GRAY and MIA McNIECE